Moving on is godly
"Moving on is godly."
A refusal or an inability not to be able to move on from any situation or circumstances in our lives when it is clear that we need to move on, is a form of idolatry.
Understand that Moving On is not Giving Up, but until you move on sometimes you have not yet passed the test to move to the next level.
You must get to that point of being able to move on, no matter how painful it is or it looks like.
Some of the battles some people are fighting in their lives, and the pain that has taken over their heart is as a result of not being able to Move on.
There are some instances God wants you to move from, but not give up on, learn how to discern such and move on so He can perfect whatever needs to be perfected.
Moving on is a kind of worship, submitting and surrendering our will totally to the almighty God.
It is also a kind of selflessness, submitting your will, desires and wants to God's will so He can take all the glory.
I have had instances where I had to move on and out of situations before God stepped in to perform wonders which birthed greater blessings.
Stop getting fixated on things and situations.
You could move on and afterwards restoration happens but get to that place of Moving from things and situations God wants you to Move from, it is a way of killing our flesh and for God to trust you that this one is malleable.
They can be moved and shifted in other to fulfil my purpose at all times.
Some people are in relationships that they can not move from.
They are being battered and buffeted, yet the relationship is their God.
I am telling you this morning to MOVE ON and OUT of such relationships
MOVE ON from that desire, that you have erected like a mountain in your heart, move on.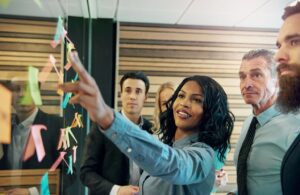 Sometimes you are fixated because your motive is birthed by Self.
MOVE ON.
Sometimes you must MOVE ON for God to MOVE IN
Moving On is so deep.
Please learn it.
God can put you in a position and He says move on and out, some people cannot because of the pride they derive from that position, please Move On and Out quickly before the blessing becomes a bitter water.
May the Lord give us the grace and empower us to understand how powerful and godly Moving On is.
What follows after Moving On in our hearts and subduing our flesh irrespective of its desires is usually unquantifiable blessings.
Be empowered to Move on from every situation God wants you to Move from in Jesus name.
If you were blessed by this please share.
Sharing is Caring.
Written by OOA