Freedom is beautiful. A little mistake can take away that beauty.
Let me tell you a story:
I met an eloquent young lady in her twenties. She is brilliant, smart and deeply detailed. But how much expression can she give to these qualities from a prison?
Her name is Shola, she came into the prison thinking it was for a few days. Her friends and family members came around regularly. She played along for a few years, never really learnt any lessons.
At some point, her parents could no longer afford the lawyer, the frequency of their visits dropped and her boyfriend broke up with her. Everybody resumed their regular lives and forgot about her.
Time took off the hardest parts of Shola's heart – the same routines of the prison, the regular reminder that she would be put to death one day and the constant survival tactics of a prisoner.
Looking from across the discussion table, she said; "I am in prison and possibly facing the death penalty because i refused to say no. I can only hope God have mercy on me and I get the opportunity to be free again"
This is what happens when you choose not to be in the right. You get to go to prison – it doesn't have to be the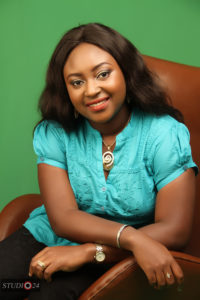 physical one but you get bound and punished by your choices.
All the devil needs is a little hole; that's all it takes to reduce a healthy soul to dust. Satan was one of God's most admired creatures and since his fall he delights in breaking God's heart by encouraging God's precious children to say yes to everything.
Dear friends its ok to say no and walk away. It won't always be an easy journey but nothing should worth more than your freedom.
Lets DO RIGHT and BE RIGHT
NB: its a fiction .
 Ibukun MO Bridals Komolafe is a woman of grace and wisdom, she is the MD/CEO of Mo Bridals and events. You can connect with her on Facebook and Instagram to see her beautiful works and probably book a slot for your events.