My name is Kehinde Familoni-Faleye, wife of Oluwadare Faleye, mother of A&A, two beautiful damsels.
I AM TODAYS WOMAN.
My slogan is I AM Number 1….. Setting the pace and striking a balance
Making your beautiful self number 1 made no sense to me while growing up, I rather thought not putting yourself first is the height of selflessness and the best practice for a good woman and a dutiful wife in making, I wished my mama had modeled it more for me to understand (God bless and keep her) I have asked myself many times why the church teachings was not balanced on it, I wonder why our society frowns when a woman is to be number 1.
The reality of looking after number 1 hit me years in to my marriage, I woke up one morning and separation was staring  at me right in the face, I was engulfed with terrible feelings and negative energy, I was upset, irritable, unaccomplished, lonely, weak, inconsolable, unfulfilled and lost.  
Everyone I held so close and was number 1 to me could not help me, I had to look back and begin on a fresh journey to self re-discovery, I had to discover what tipped me off the edge and I fell apart so badly and I realised that, alas it was the woman that I had been all along.
 I cried bitterly but never to cry again for the same reason, I decided to unlearn and relearn and arrived at my destination as a CHANGED WOMAN, TODAY'S WOMAN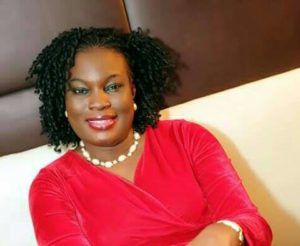 I learnt from experience, I teach from experience, it was indeed my best teacher.

 I am Today's Woman,  a woman who look after herself and let people know exactly  how to look after her( I set the pace),  I added a new name to the many I already have:  a daughter, a woman, a wife, a mother,  a sister, a daughter/sister-in-law, to all these I added number 1.

This is just to make it sink deeper in to me, I still have unending love for my husband, children and family, I ensure through grace, I create a family environment, conducive for  togetherness,  tranquility, peace and happiness without forgetting  to create a new environment for myself,  an environment to nourish my personal growth and development, I set the pace for others to learn and adapt to my new  environment, I no longer wait for anyone to create that environment for me, it might just never happen. If you don't look after you, who will?
I dreamt new dreams, reset priorities, became courageous and bold, returned to things that made me happy, broke free and loose from thoughts, beliefs, tradition, heresies and culture that poison my uniqueness and well being, cultivated a surrounding that make informed choices and sound judgement, unleash the uniqueness of my being that was long buried, released the potentials in me that respect my beauty and purpose.
I wonder how many women  have  at some point in their lives woke up to a harsh reality like me, thank  God my marriage was salvaged and we are moving on strongly but what if the opposite was the case? What if separation was inevitable? What if divorce was the last option? Separation might not be marital in some cases, difficult situations can befall anyone, married, single or divorced, it could take other forms such as: death, fall outs, terminal illness, war, relocation, job redeployment, unemployment  and many more life situations that is capable of separating you from all you love and hold very close, the aftermath of some of these factors are very challenging for women, many women have landed in depression, insanity, became suicidal, loose hope, self-esteem, dignity and identity,  It is not a pleasant place to be, we might not have absolute control over some of these situations but we sure have control of our lives, our dreams, our aspirations, our happiness, our joy and our hopes.
For a woman of today to be able to stand firm, unshakable and unmovable in the face of adversaries, marriage crisis, manipulation, conflict, victimisation, intimidation, abuse and suppression that our society continues to inflict on women, you need to pamper, improve, equip, inform and nurture yourself as a woman.

 It takes only a sound minded number 1 to thrive in our today's society its volatile, its harsh,  perhaps that little environment you and me create for ourselves, as today's women will become wider and wider, till it becomes a strong influence on the wider environment, it's all about how we want to be seen and treated as a woman of today, our society will have no choice than to conform to it, respect it and love it,  It takes a strong woman to be today's woman.
I am still me but with a change from the woman that I was yesterday, I am a thriving woman of today,
Happier
Smiley
Agile
Passionate
A Pacesetter
A Balance striker
I  AM MY NUMBER 1
I studied English and literary studies at the University of Ado – Ekiti, bagged MA in Human Resource Management Degree at the University of Greenwich, London, United Kingdom and MSc in Health and Social Care at the University of Bradford, Bradford, United Kingdom. I work as First line manager with a Social Care Service providing Organisation in London, United Kingdom.   I am a registered member of OTHM (Organisation of Travel, Tourism and Hospitality Management) and CIPD (Chartered Institute of Personnel Development). I am work in progress, I am getting there, catch you all at the top. You are free to be my friend on face book (kehinde Familoni-Faleye).
Together we can thrive as TODAY'S  WOMEN.