Mom, toddler(s)and a pastor's wife
I celebrate you mom, I celebrate you from the bottom of my heart. I am awed by your heart of service. How do you do it?  How do you keep it all together?
How do you manage being a wife, a mom of toddler(s) and the wife of a pastor?
Words cannot describe how much of a super mom you are for holding it all together.
What grace, what mercy, how blessed are you amongst women.
Your ability to keep it all together amazes me, your ability to love your blessed husband, your adorable kid(s) and to love a whole lot of people at the same time baffles me.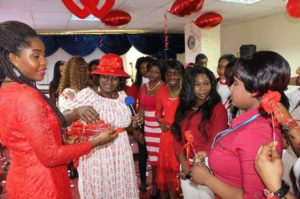 You are priceless mom, and I celebrate you.
How do you sleep? How do you organise it all so well? How do you put everyone in order? How do you balance it all with your career and still end up being a success?
How do you manage to organise  the church, rehearse or coordinate rehearsals, get everyone together the previous day, go home to prepare dinner, take care  of your toddler(s), get them to bed(a very difficult process), rub minds with your husband and also manage to catch a wink of sleep? Where you even able to sleep at all?
How did you manage to look so gorgeous to church the following day with your toddler(s) in tow and also oozing a whole load of anointing? How, how, how?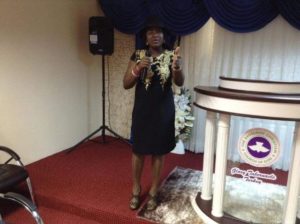 I can't describe the whole lots of responsibilities God has placed in your hands, but know this mom, you are blessed, you are unique, only you can do this and hold it all together, only you can be married to such a blessed son of God, and that is why He has placed such a huge assignment in your hands.
So, even when you make a mistake, Grace is sufficient, even when your strength fails you Grace would fill it up, even when people, the congregation you love so much acts weird towards you (there would be such days) Grace is enough, even when your toddler(s)are extraordinarily naughty and won't cooperate Grace abounds, even when you don't get much attention as much as you want from your husband because of the calling and it's day to day pressure on you both, be rest assured God sees and He would satisfy your heart desires.
The Lord would continually strengthen you mom, He sees your struggles, He knows when your strength is failing and He would continually replenish you, He will continually fuel you to hold it all together, He loves you and would never let you fail or fall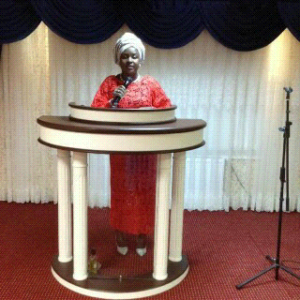 It's amazing how sometimes we judge and misjudge some of these pastors wives, I have been so guilty of this until I saw into my sister and friend's world, may God forgive me.  How we place them on this high pedestal that reaches up to the high heavens, forgetting that they are humans and they also have frailties, forgetting that some of them are struggling with motherhood, being a wife, a career woman, and playing an active role in the church.
Iyawo pastor n se gbonku gbonku (The pastor's wife is acting up) excuse me, she is tired, she took care of a fussy child over the night and still has to be on point and in heels to deliver her duties in church today( a sleepless night, and having to be in heels the next day is the worst pain you can inflict on me LOL),  have you walked up to her to compliment her and ask why she is acting that way?
I don't know what is wrong with that woman, I went to her for counselling and she quickly discharged me without listening very well to what I have to say. Sorry, but she also has a family to cater to, she has children she needs to nurture, there are days she won't be spiritually and emotionally available to listen very well to whatever might be plaguing you. She also needs to build her family and marriage,  if she fails at that are we not going to be the ones to castigate her and judge her to eternity on why she failed at her marriage?  These are just a few of the examples of the kind of aspersions we cast on this women.
Please let us begin to view these women like the humans they are and give them the allowance to falter whilst we uphold them in prayers. Let us show them love and celebrate them from time to time so they can be encouraged and strive to be better.
N.B For the women who are pastors themselves, I simply do not have the words to describe how marvelous you are, I don't know how you  manage being a leader(servant) and also a good and supportive wife and mother.  I don't understand how you switch the cloak of leadership with submission from time to time. It can only be grace, there is no other word for it and I celebrate you from the innermost part of my heart.
This piece was written to celebrate all pastors wives with or without children you are simply awesome, God will continue to bless the work of your hands, may your families not be torn apart whilst you sow in the garden of the Lord,  may your husbands continue to appreciate, love and cherish you and may God  continue to bless your ministries and tend His flocks in Jesus name.
Please share this with every pastor's wife you know, especially the ones that are new in ministry and also raising young children.
Written by OOA of Musings and thoughts.